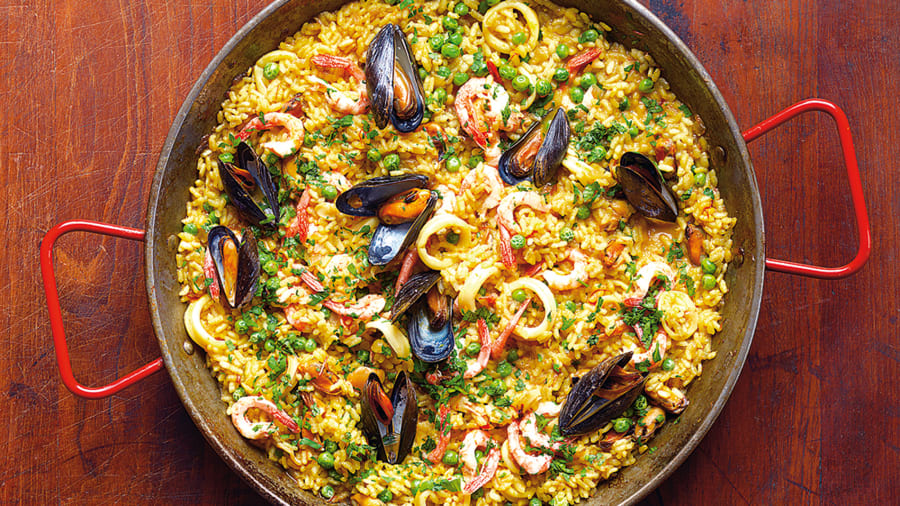 Seafood paella, Spain: One mouthful of a steamy bowl of paella and you'll be on a beach in Spain -- such is the power of this seafood extravaganza.
courtesy Phaidon.com
Som tam, Thailand: Thailand's famous fiery salad features garlic and chillies alongside string beans and peanuts.
Courtesy Jessica Spengler/Creative Commons/Flickr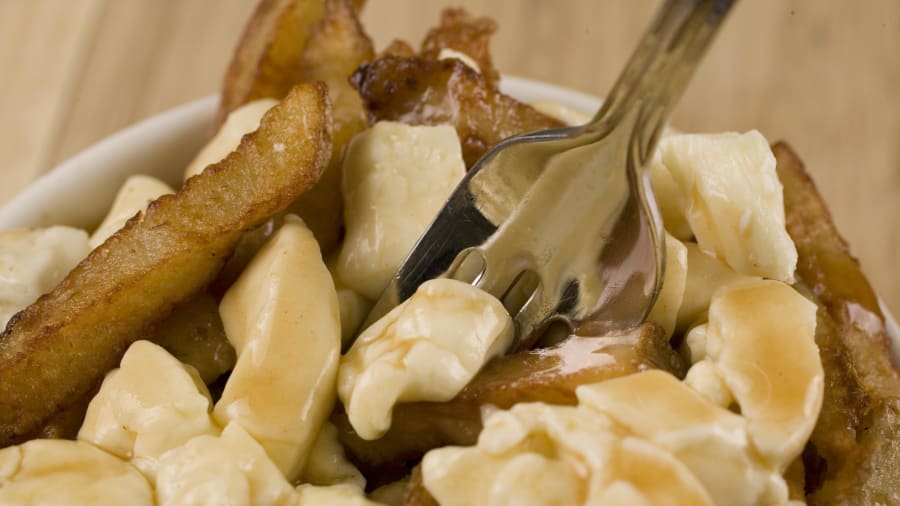 Poutine, Canada: This iconic Quebec dish mixes french fries, cheddar cheese and gravy to make one of Canada's iconic foods.
AFP/AFP/AFP/Getty Images
Tacos, Mexico: Tacos are a chief component of Mexican cuisine -- rolled-up tortillas stuffed with sizzling chunks of meat or vegetables, covered with guacamole and salsa.
Sean Gallup/Getty Images Europe/Getty Images
Stinky tofu, Southeast Asia: This form of fermented tofu has a strong odor and a delicious taste.
Courtesy Li Jin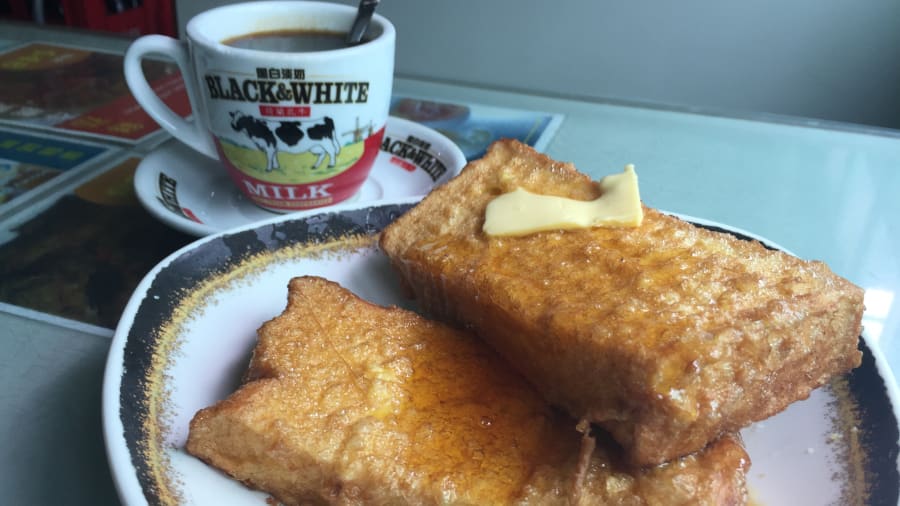 French toast, Hong Kong: HK-style French toast takes the brunch staple to a new level -- thanks to the peanut butter or kaya jam.
Chieu Luu/CNN
Chicken parm, Australia: Australian pubs have made this Italian dish their own -- the combination of melted Parmesan and tomato on chicken fillet is irresistible.
Courtesy shirley binn/creative commons/flickr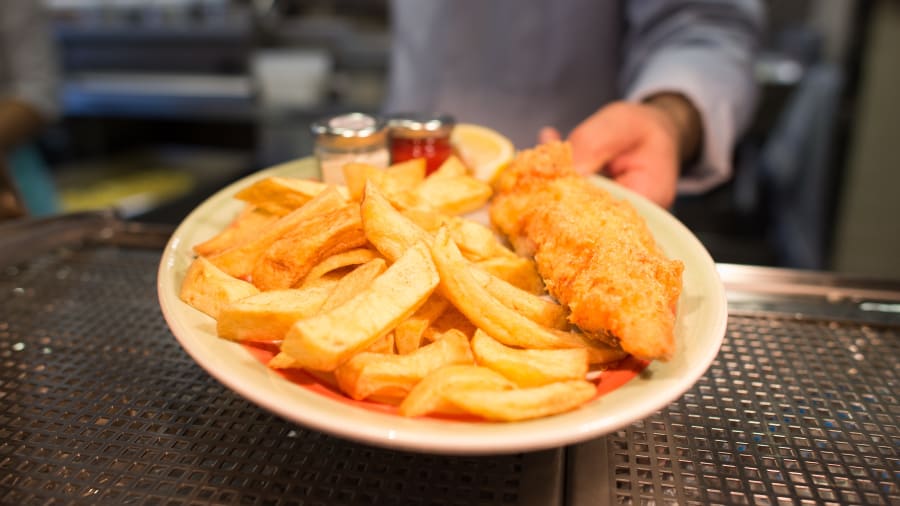 Fish 'n' chips, UK: One of Britain's favorite dishes dates back to the 1860s -- crispy fried cod or haddock is paired with chunky chips. A Friday dinnertime special across the UK.
LEON NEAL/AFP/AFP/Getty Images
Pho, Vietnam: Sometimes simplicity is key -- and pho is living proof of that mantra. Broth is mixed with rice noodles, herbs and usually chicken or beef and served up in a tasty bowl.
Courtesy Pexels
Pastel de nata, Portugal: Legend has it that Portuguese nuns and monks first conjured up these sinfully delicious custard tarts.
Nuno Correia
Butter garlic crab, India: In this amazing Indian dish, cooked crab is kept simple, drizzled in mouthwatering butter-garlic sauce.
Courtesy Jun Selta/Creative Commons/Flickr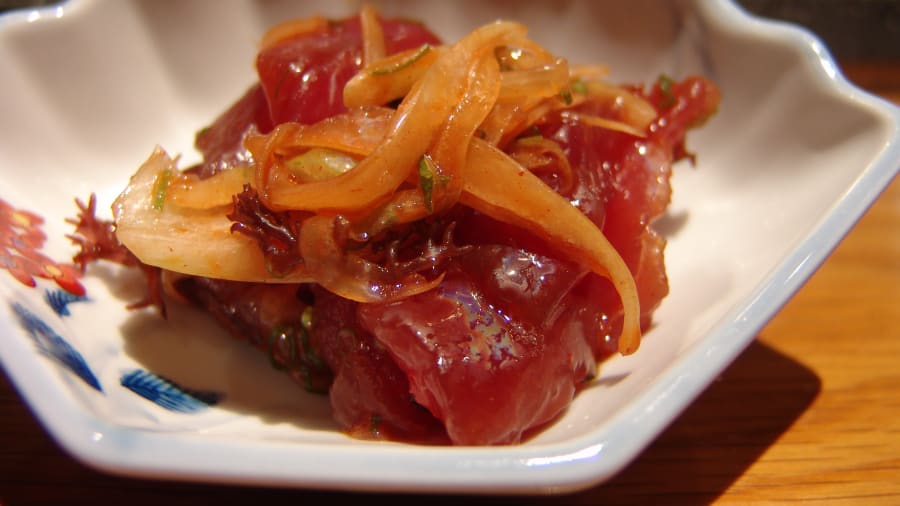 Poke, US: This Hawaiian raw fish salad has crossed the globe -- making a name for itself as a delicious and healthy dish.
Courtesy takaokun/creative commons/flickr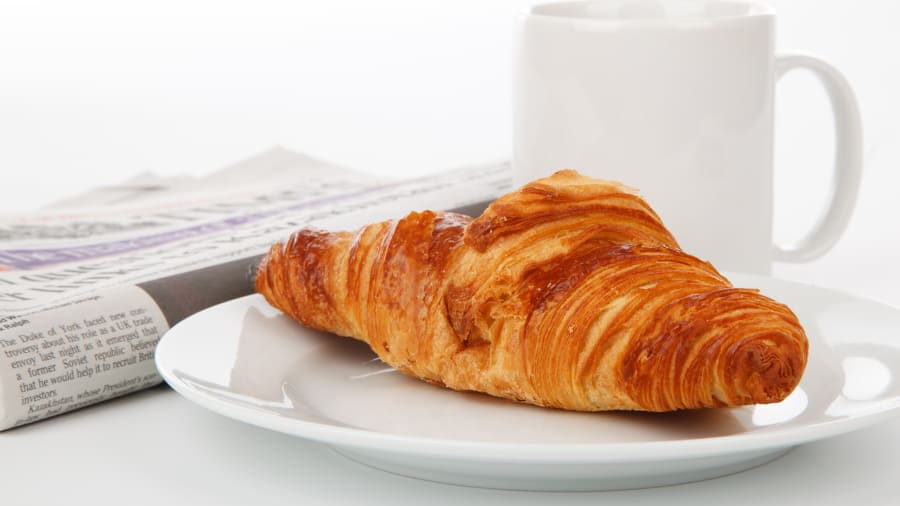 Croissant, France: Channel your inner Parisian with a mouthful of buttery croissant, best accompanied by a steaming cup of hot coffee.
Courtesy Pexels
Arepas, Venezuela: Arepas are corn-dough cakes, grilled, baked or fried and filled with mouthwatering meats and vegetables.
JUAN BARRETO/AFP/AFP/Getty Images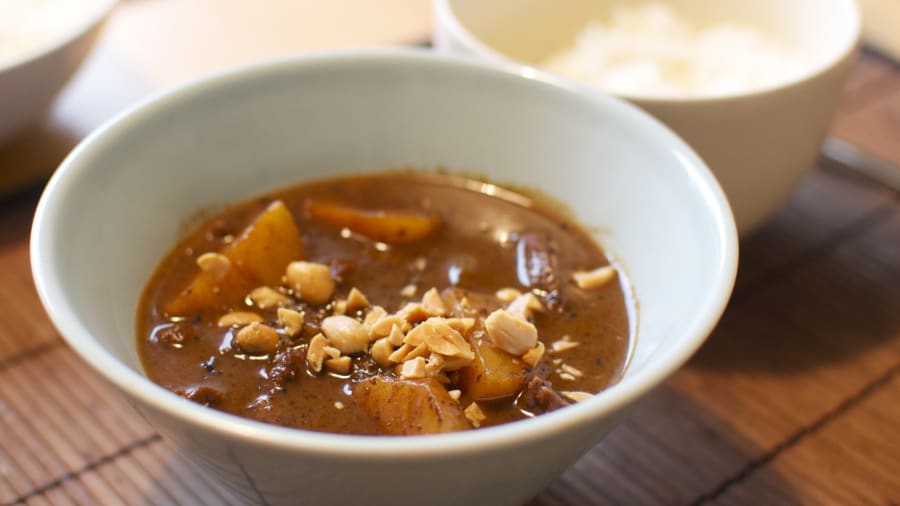 Massaman curry, Thailand: Sweet meets savory in this Thai curry dish, which sold on street corners across the country and makes the perfect warming meal.
Courtesy Marita/Creative Commons/Flickr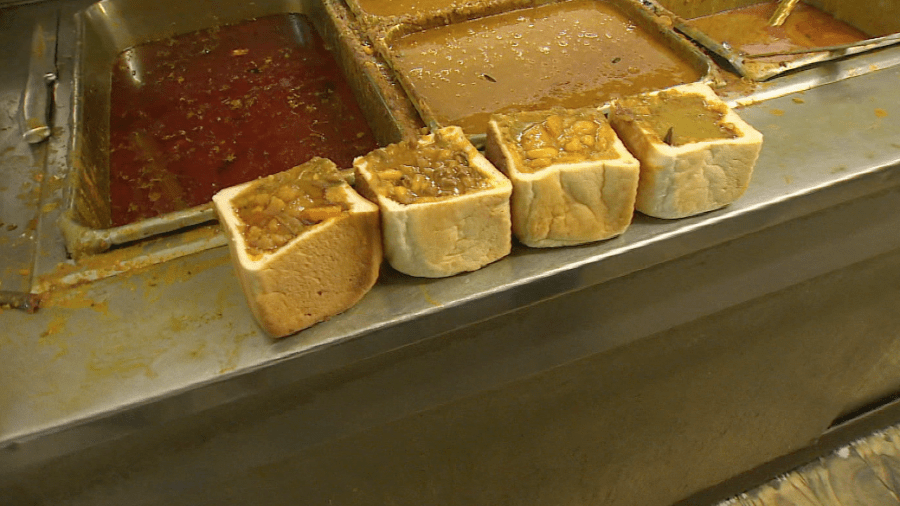 Bunny chow, South Africa: One of South Africa's best-loved street foods, bunny chow is hollowed-out half- or quarter-loaves of white bread filled with super-spicy curry. The dish originated in Durban's Indian community.
CNN Inside Africa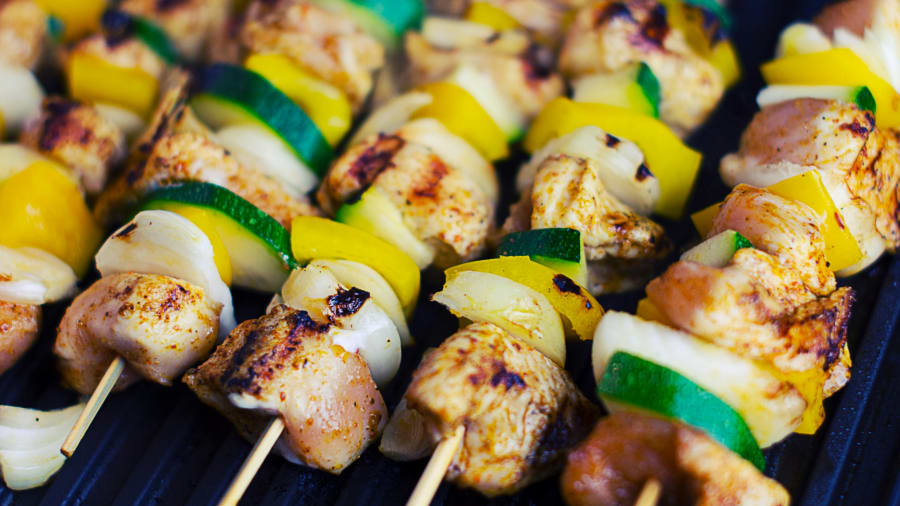 Kebab, Turkey: Meat or seafood mixed with vegetables on a skewer -- what could be better?
Courtesy Pexels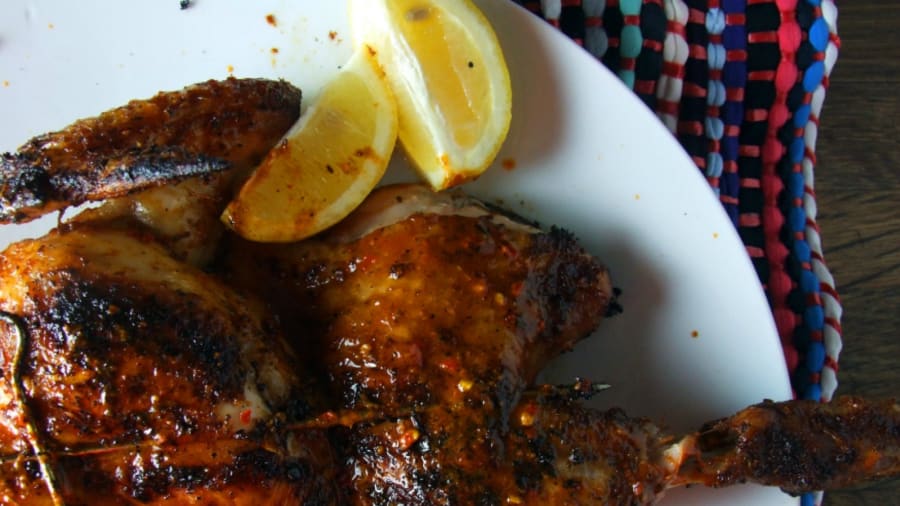 Piri-piri chicken, Mozambique: Galinha à Zambeziana is a finger-lickin' feast of chicken cooked with lime, pepper, garlic, coconut milk and piri piri sauce.
courtesy of helen graves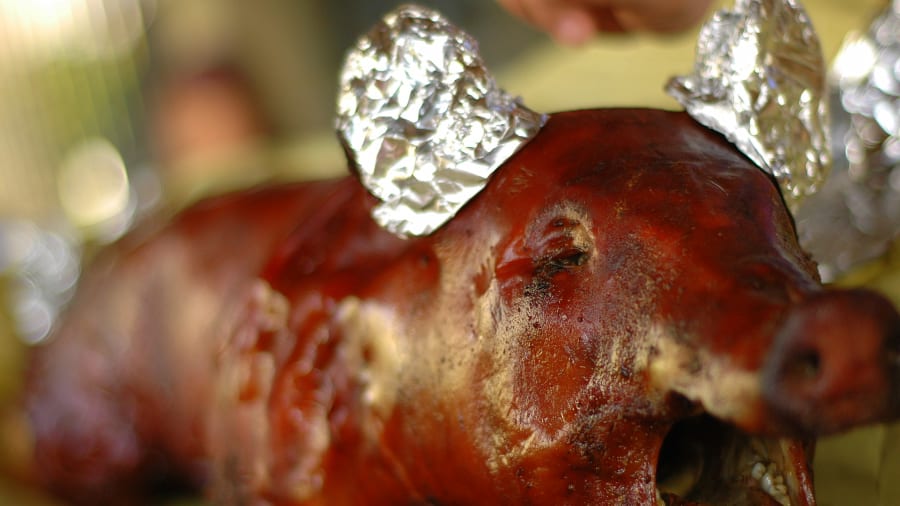 Lechón, Philippines: A Filipino national dish, lechón is a whole young pig slow-roasted over charcoal for several hours. The process makes for tender meat and crispy skin. It's prepared on special occasions throughout the year.
Courtesy Lemuel Cantos/Creative Commons/Flickr
Tom yum goong, Thailand: This Thai soup mixes sour, salty, sweet and spicy flavors to maximum effect.
Courtesy Matt@PEK/Creative Commons/Flickr
Chicken rice, Singapore: Singapore's specialty: steamed or boiled chicken teamed with rice and sliced cucumber.
Courtesy Madeleine Deaton/Creative Commons/Flickr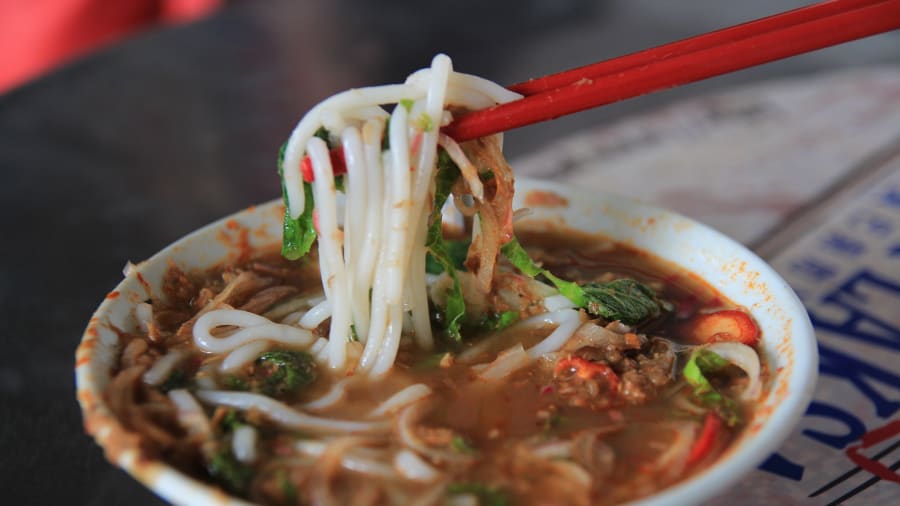 Penang assam laksa, Malaysia: Malaysia's favorite dish is a noodle-based fish dish -- spicy and delicious.
Courtesy Pandora Voon/Creative Commons/Flickr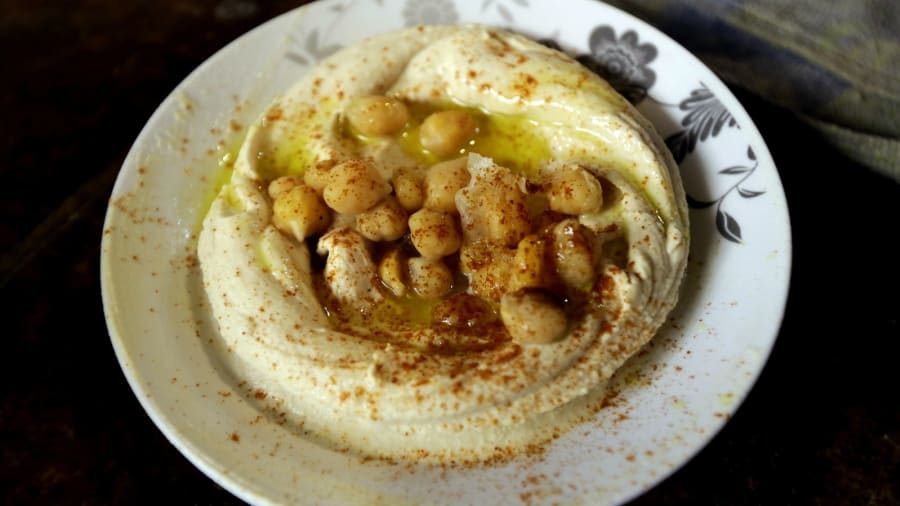 Hummus, Middle East: This humble Middle Eastern spread, made with chickpeas, garlic, lemon juice and tahini has become a fridge staple all around the world.
joseph eid/getty images/CNN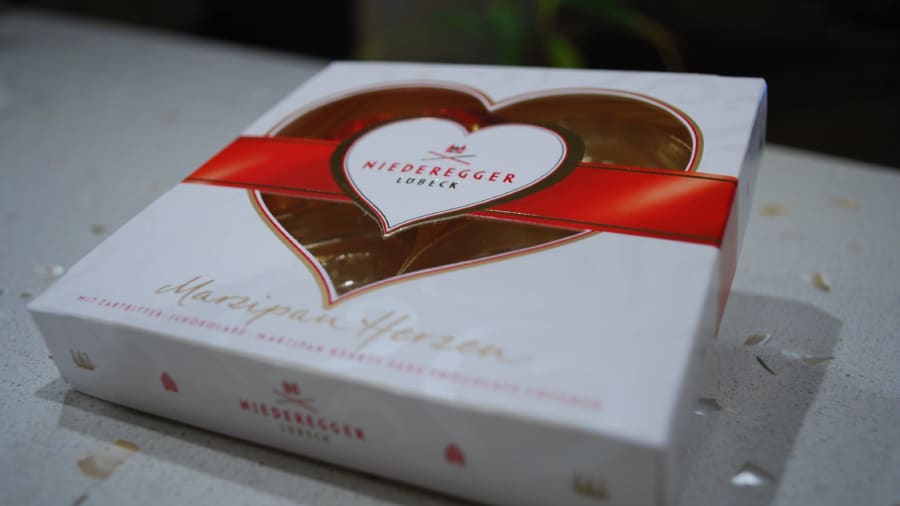 Marzipan, Germany: Sweet and sugary almonds are bound together to make marzipan -- often molded into delightful shapes and always delicious.
Courtesy Alpha/Creative Commons/Flickr
Pierogi, Poland: Pierogi are Polish dumplings that can be filled with everything from potato to sauerkraut to meat to cheese and to fruit, and often topped with melted butter, sour cream or fried onions.
Quinn Dombrowski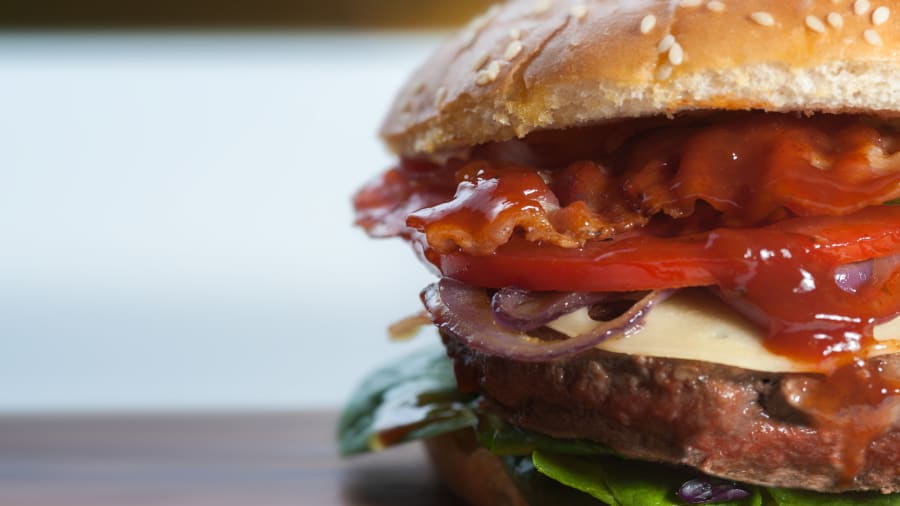 Hamburger, Germany: This juicy amalgamation of meaty flavors is a classic for a reason -- from the fast food edition to the ever-growing number of gourmet burger joints.
Courtesy Pexels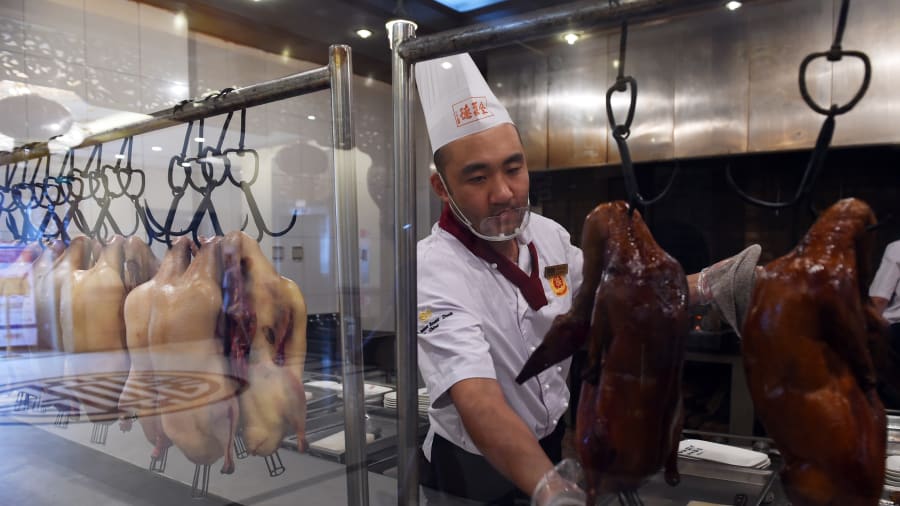 Peking duck, China: The key to this slow-roasted duck is its maltose-syrup glaze coating -- succulent and scrumptious.
GREG BAKER/AFP/AFP/Getty Images
Sushi, Japan: This Japanese culinary delight has migrated across the world, becoming a staple of fast food dining.
Courtesy Pexels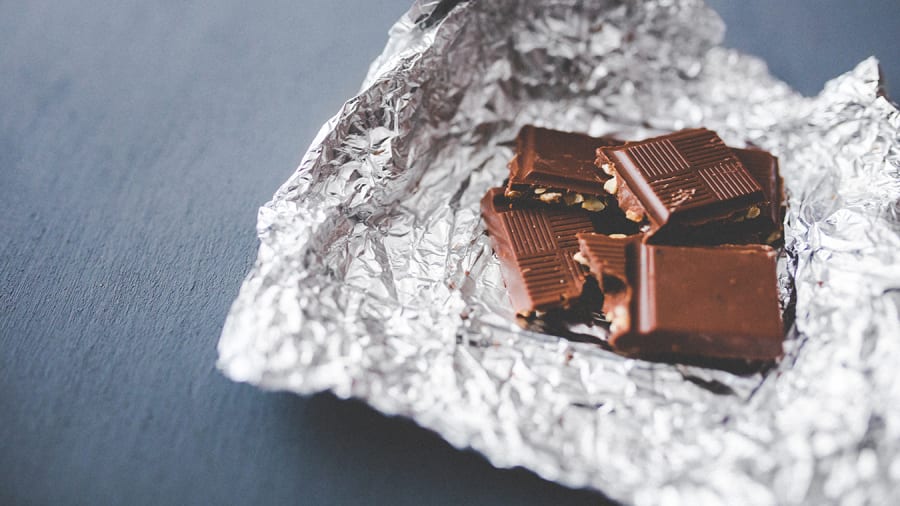 Chocolate, Mexico: For anyone with a sweet tooth chocolate is the ultimate treat -- a creamy confection once drunk by the Mayans and still popular today.
Courtesy Pexels
Neapolitan pizza, Italy: Forget deep dish pizza or your favorite frozen grocery store brand -- Neapolitan pizza is the classic. The key ingredients are the sea salt and specific type of tomatoes.
MARIO LAPORTA/AFP/Getty Images